Jump to Recipe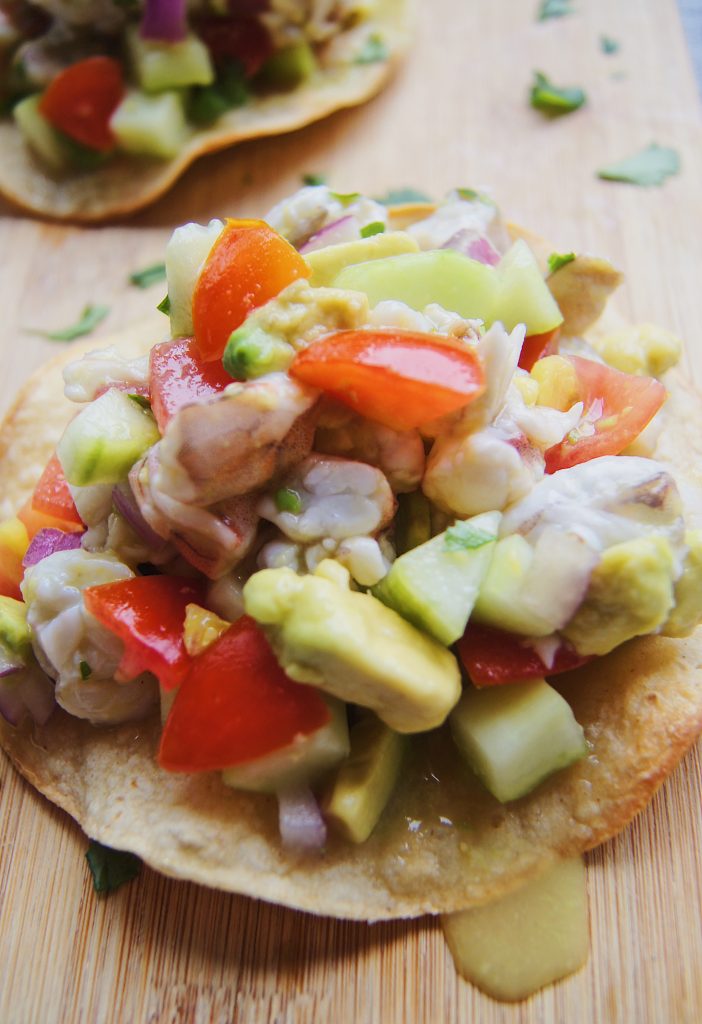 Ceviche is usually made from raw shrimp or another type of white fish, tossed with chopped veggies, all marinated in lemon or lime juice. This recipe = NO COOKING NECESSARY and is only 25 minutes! The only thing that takes some time in this Ceviche recipe, is the chopping of the vegetables...but you can do that while you're "cooking" the shrimp.
Since ceviche is supposed to be made with raw fish, what do I mean by "cooking"? The answer is: placing the shrimp in lemon/lime juice and letting the acidic marinade "cook" the proteins and break them down so that it kills off the bacteria.
My ceviche had the following ingredients: avocado, cucumber, tomatoes, onion, and cilantro. Feel free to add or take away anything you want to make this recipe your own! If you make my Ceviche recipe, please let me know! Leave a comment or tag me on Instagram @thathangrygurl.
Ceviche
Ingredients
1-1½

lb

shrimp

can be fresh or frozen; peeled and deveined; tails off

1

cup

lemon/lime juice

1 ½

cucumber

peeled, seeded and finely chopped

¾

pkg

cherry tomatoes

chopped

½

cup

red onion

finely chopped

½

cup

cilantro

finely chopped

1

avocado

chopped

salt, pepper and garlic salt to taste
Instructions
Place the shrimp in a large bowl.

Add ½ cup lime juice and let stand for 15 minutes so the shrimp can "cook" in the lime juice.

Meanwhile, in a separate large bowl, mix the remaining ½ cup lime juice, cucumbers, tomatoes, cilantro, red onions evenly.

Pour the vegetables into the shrimp bowl and mix well.

Season the ceviche with some salt, pepper and garlic salt.

Serve on tostadas or with tortilla chips