Jump to Recipe
Calling all chocolate lovers! My recipe for chocolate zucchini muffins is finally here! A little backstory, before Covid, when we would normally go to work in the office, I would indulge in one piece of Dove dark chocolate every day after lunch.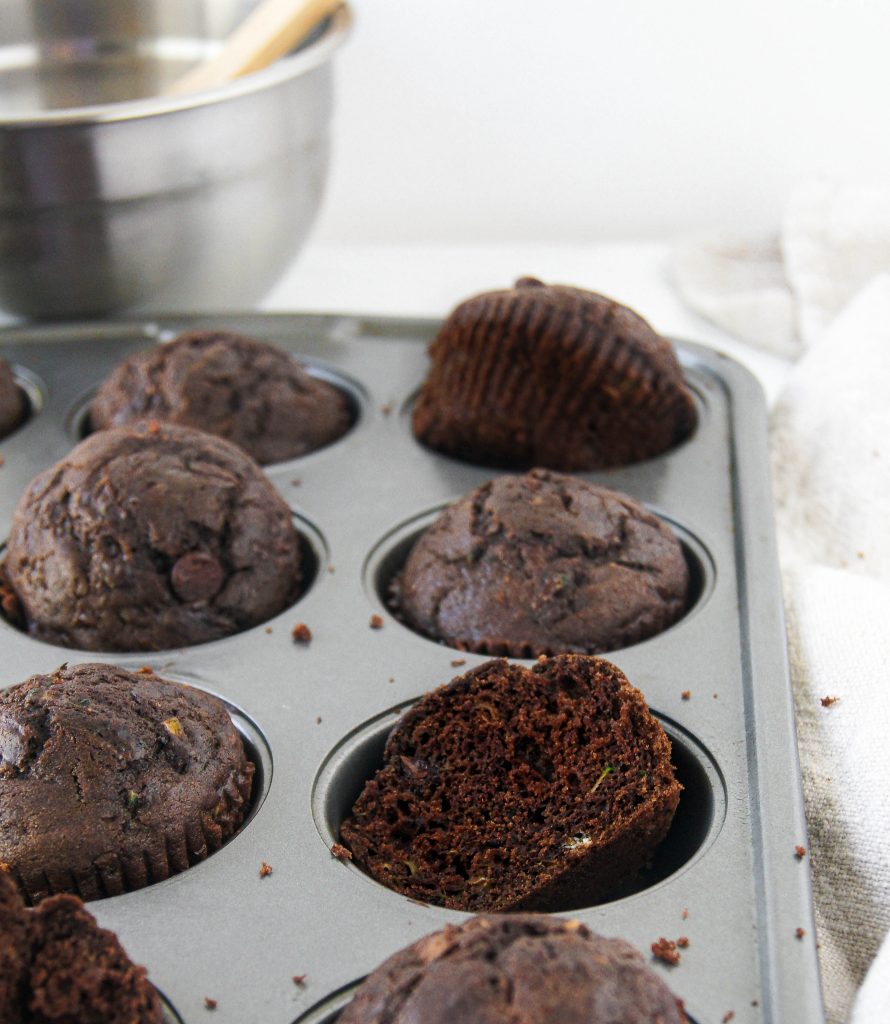 My office had had the BEST candy bowl filled to the brim for everyone to enjoy. But when we started working from home, I noticed I didn't have many treats lying around the house because I never bought any. Plus, with my wedding coming up (in three months) I've been getting super serious about being in the best shape of my life for my big day. Which means no sweets.
But these chocolate zucchini muffins aren't treats, right? Since they have zucchini in them, these muffins are basically vegetables. I'm just kidding about that. But I figure, if I'm gonna treat myself, I should try and make more healthy choices.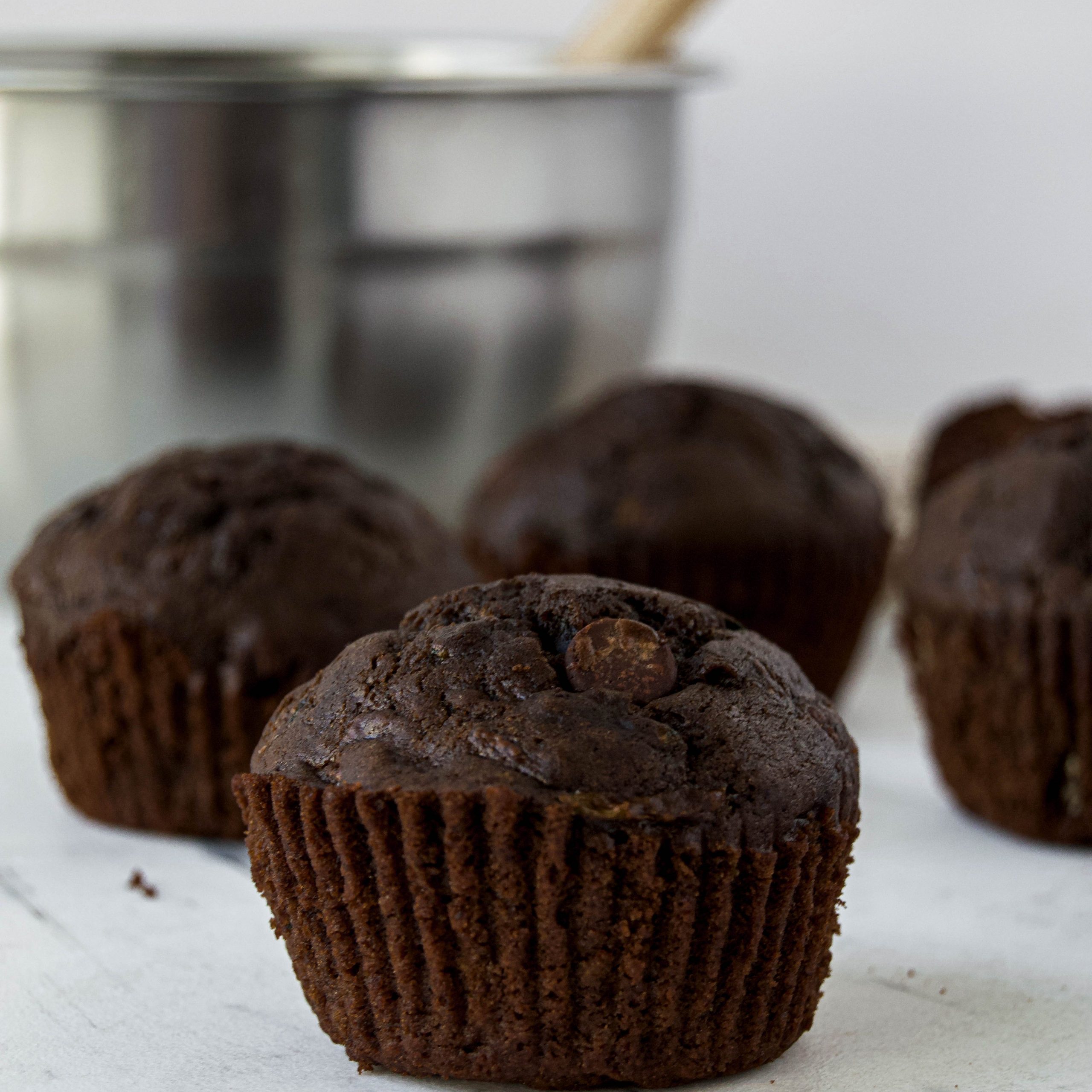 What are chocolate zucchini muffins?
Chocolate zucchini muffins are exactly what they sound like. Moist, soft chocolate muffins made with zucchini and chocolate chips. Now, I'm sure some of you are wondering what the heck zucchini is doing in a chocolate muffin recipe. But did you know that baking with zucchini adds a nice texture and moisture to baked goods? Plus, Zucchini has a mild flavor so it pairs well with lots of flavors, including chocolate.
How to drain the water out of zucchini
It's important to note, that you must drain all of the water out of the zucchini before it can be used for baking. How do you do that? Well, first you shred the zucchini. There is no need to peel your zucchini before shredding. Some people use a food processor to shred, but since I don't have one I just used a box grater. Make sure to use the large hole side. Then, use a mesh strainer and press down on the grated zucchini with a spoon.
Some of my other muffin recipes:
Chocolate Zucchini Muffins | 35-minutes
Moist, chocolate muffins made from shredded zucchini and chocolate chips.
Ingredients
1½

cups

flour

½

cup

unsweetened cocoa powder

½

cup

sugar

¼

cup

brown sugar

1½

cups

grated zucchini

drained

½

cup

chocolate chipe

2

large eggs

½

cup

milk

½

cup

canola oil

½

tsp

salt

½

teaspoon

baking soda

1

tsp

baking powder

1

teaspoon

vanilla extract
Instructions
Preheat the oven to 350°F.

Line a muffin tin with liners or lightly spray non-stick cooking spray. Set aside.

In a bowl, whisk together flour, cocoa powder, baking powder, baking soda and salt until well combined.

In another bowl, whisk together the oil, milk, eggs, vanilla, sugar, and brown sugar until smooth and well combined.

Stir in the grated zucchini to the wet mixture.

Add the wet mixture to the dry ingredients and stir until just combined. Don't over mix the batter or you will end up with very dense muffins.

Fold in the chocolate chips.

Fill the muffin tin until the cups are ¾ full and bake for about 20 minutes or until a toothpick comes out clean.

Cool for 5 minutes. Then remove the muffins to a wire rack to complete the cooling process.

The muffins are good for 3-5 days if stored in an airtight container.